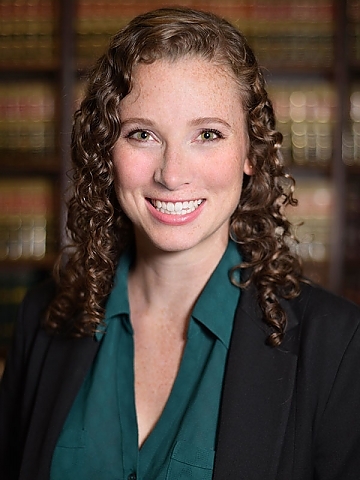 Elizabeth
Horton
Associate
Elizabeth joined Gahagan Paradis in April 2020.
She graduated from Harvard College in 2013 with a bachelor's degree in Social and Cognitive Neuroscience. Elizabeth was then awarded Harvard University's Augustus Clifford Tower Fellowship and earned her master's degree at L'Institut d'Etudes Politiques ("Sciences Po") in Paris, France. Her studies focused on the improvement of human rights through strengthening local and international law. While pursuing her master's degree, Elizabeth interned at the U.S. State Department and in the UN Security Council with the International Coalition for the Responsibility to Protect. She also presented original research on the use of social media to facilitate collaborative aid efforts at the Humanitarian Innovation Project Conference held at Oxford University.
Elizabeth attended Boston College Law School where she served as a fellow in the Leadership Education in Neurodevelopmental and Related Disabilities (LEND) Program at the Boston Children's Hospital. In 2017, Elizabeth received the National Lawyers' Guild Haywood Burns Fellowship and was a Martin Luther King, Jr. Intern at Legal Aid of North Carolina, Inc.
After law school, Elizabeth re-joined Legal Aid of North Carolina as a staff attorney in their Medical Legal Partnership and statewide education project, Advocates for Children's Services. Her legal practice focused on education and child social security benefits cases. Elizabeth is passionate about protecting the rights of children as well as ensuring parents and advocates understand their rights. She has presented at state and national conferences as well as the Elon School of Law and UNC School of Medicine.
Elizabeth enjoys hiking, attending Hurricanes hockey games, listening to local musicians, and traveling with her family.