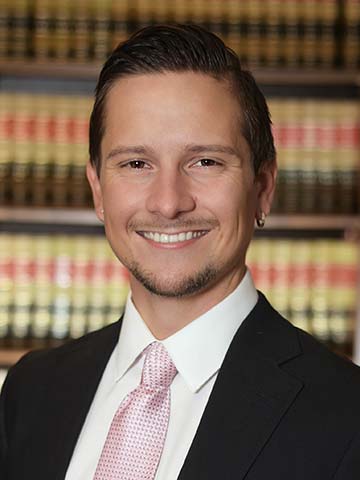 Elijah Moffe was born and raised in North Carolina. After attending NC public schools throughout K-12, Elijah graduated from Davidson College in 2018 with an honors degree in Africana Studies.
Between 2018-2020, Elijah taught fifth grade math, science, and reading in Charlotte, NC, while also receiving his master's degree in Early Childhood Education from Johns Hopkins University. During these two years teaching, Elijah's classes had a disproportionate number of students with disabilities compared to the other fifth grade classes in the school. As a result, he became very aware of and adept at navigating the special education process, allowing him to become a strong advocate on behalf of students both in and out of his class.
In 2020, Elijah entered law school at UNC Chapel Hill. While in law school, Elijah continued to work in education, at first as a virtual tutor during the beginning of the Covid-19 pandemic, and then as an after-school counselor for kindergarteners and first graders. Elijah's primary focus during his time in law school was advocating for and partnering with marginalized communities in North Carolina. As such he was a member of the North Carolina Civil Rights Law Review, participated in the Civil Legal Assistance Clinic, worked as a housing intake specialist for Legal Aid of NC, interned with both the UNC Center for Civil Rights and Forward Justice, participated in student movements, and was heavily involved in a variety of pro bono work. In his last year of law school, he was given the 3L Pro Bono Student of the Year award.
Elijah began working for Gahagan Paradis in 2023 and is driven to ensure that students across North Carolina have access to appropriate, inclusive, and culturally responsive educational opportunities. He currently lives in Durham with his spouse and their two dogs and is the proud uncle and godfather to their new nephew. He enjoys reading, exercise, cooking, finding and exposing others to good music, and a competitive game of Scrabble. Mostly, Elijah is excited to be able to continue to serve his local and state-wide community.